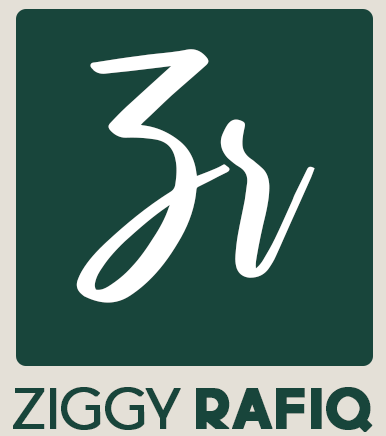 Website Coming Soon
Welcome to the Future of Web Development! I Ziggy Rafiq an experienced Full Stack Designer and Developer am currently hard at work creating an innovative new website that will revolutionize the way you think about web development. From front-end design to back-end functionality, I have got you covered. Get ready to experience the power of cutting-edge technology and top-notch expertise. Stay tuned for updates and get ready to join me on this exciting journey!
Background
Ziggy Rafiq is an accomplished Technical Lead Developer with extensive experience spanning over 18 years. Ziggy Rafiq has a proven track record of success in leading complex technical projects, using a wide range of programming languages, software tools, and development methodologies. Ziggy Rafiq's expertise covers a broad spectrum of technologies, including ASP.net, C#, HTML5, CSS3/SCSS, JavaScript/jQuery, TypeScript, ASP.net Core, SQL, Entity Framework Core, Angular, React, and Agile Kanban or Scrum.
Over the years, Ziggy Rafiq has honed his skills and developed a deep understanding of various software development technologies and tools. Ziggy Rafiq has a keen eye for detail and is well-versed in the latest industry standards and best practices. Ziggy Rafiq's technical leadership abilities have been instrumental in delivering successful projects, and his expertise in using Agile Kanban or Scrum methodologies has helped to ensure that projects are delivered on time and within budget.
Ziggy Rafiq's proficiency in using various programming languages and development tools has enabled him to develop robust and scalable software solutions. His extensive knowledge of ASP.net and C# has allowed him to design and develop complex web applications, while his expertise in JavaScript/jQuery, TypeScript, and other front-end technologies has enabled him to create responsive and intuitive user interfaces.
Furthermore, Ziggy Rafiq's experience in using SQL and Entity Framework Core has enabled him to design and implement efficient and optimized databases, while his proficiency in using Angular, React, and other frameworks has enabled him to create modern and dynamic web applications.
Ziggy Rafiq is an experienced and skilled Technical Lead Developer with a diverse range of technical expertise. Ziggy Rafiq is passionate about software development and is committed to delivering high-quality solutions that meet the needs of his clients.
Ziggy Rafiq is an accomplished Technical Lead Developer with over 13 years of experience in the field. He is currently seeking to expand his career by exploring new avenues such as Solution Architecture and the latest cloud technologies offered by AWS and Azure. Ziggy Rafiq has a deep passion for technology and is always eager to learn and grow professionally.
To further his knowledge in the area of Solution Architecture, Ziggy Rafiq has been actively seeking opportunities to work with enterprise-level applications and complex software systems. He believes that his expertise in technical leadership, coupled with his extensive experience in software development, makes him well-suited to excel in this new career path.
In addition to his work in Solution Architecture, Ziggy Rafiq has also been devoting time to learn and work with the latest cloud technologies. As more and more businesses move to the cloud, Ziggy Rafiq understands the importance of staying current with the latest advancements in this field. He has been actively learning about AWS and Azure Cloud technologies, and he is excited to apply his knowledge to build cutting-edge solutions for his clients.
As a testament to his dedication and passion for software development, Ziggy Rafiq has also been working on building his own lightweight CSS 3 Framework named Genius. This project can be found on Ziggy Rafiq's GitHub Profile. The framework is designed to be highly customizable and lightweight, making it ideal for building modern and responsive web applications.
Portfolio of Websites
Ziggy Rafiq is a versatile developer and has an impressive portfolio of websites, which are currently undergoing design and development changes. The websites are:
ZiggyRafiq.com
Ziggy Rafiq's current website, which he is designing and developing using ASP.net Core MVC with .Net 7. This website will be a portal-type website, where visitors will be able to find Demo Projects, Design and Development Articles, and more information about Ziggy Rafiq.
This website will be a single-page website, showcasing Ziggy Rafiq's Articles, Demo Projects, Reviews, and further information about Ziggy Rafiq. For the record, Zaheer Rafiq is Ziggy Rafiq, and by birth, Ziggy Rafiq was named Zaheer Rafiq.
This website Ziggy Rafiq will be developing as a single-page website, with serverless technologies used to generate the site content and showcase Ziggy Rafiq's Demo Projects, Articles, Reviews, and information. Currently, FindZiggy.co.uk Website is a mock-up and waiting for further development.
In Short
Ziggy Rafiq's extensive experience and knowledge in the field of web development make him a highly sought-after Technical Lead Developer. With his passion for exploring new technologies and building innovative solutions, Ziggy Rafiq is sure to make a significant impact in the industry. Keep an eye out for his upcoming website, which promises to be a valuable resource for developers and enthusiasts alike.